Committed to Serving the Public
The mission of the Public Works Department is to provide and maintain the infrastructure of the City of Coos Bay while protecting the health and welfare of the City residents, businesses, and visitors. We are here to provide quality services, within available resources, to our customers in a timely and effcient manner, as well as to support economic growth and development with the unity and trust of highly qualified and skilled personnel.
---
Get To Know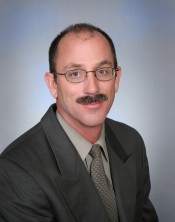 Jim Hossley
Director
Contact
541-269-8918
FAQs
Q:

× What is my property zoned?

The Zoning Map shows the zoning for the entire city; just zoom in to find your property. You can also call the Planning Division of the Community Development Department at 541-269-8918. You'll need to know the property address or, if it is an undeveloped property, some other means of identifying it such as cross streets or tax parcel information. We can help you find the answers you need. Allowed uses on a property are based on the zoning designation. Zoning definitions and descriptions are included in the Coos Bay Municipal Code, Title 17.

Q:

× Who is responsible for the maintenance and repair of my sewer lateral?

The owner of a building connected to the wastewater system is responsible for the maintenance and repair of the private lateral and any appurtenances, including the connection to the collection line. The owner shall keep the private lateral in good condition and repair and shall replace, at the owner's expense, any portions which, in the opinion of the director, have become unfit for further use because of damage to or disintegration of the private line.

Q:

× Do I need a permit for a new sewer connection or a repair to an existing sewer connection?

Yes. A Public Works Permit (Sewer) is required for a new connection or a repair of an existing connection to the sewer, including both sanitary sewer and storm sewer connections.
View All
Engineering Division
The Engineering Division provides engineering services for the City's public improvement projects. These projects are primairly related to wastewater and stormwater infrastructure. The Division also provides engineering review of plans for private improvements within public right-of-way or that impact public right-of-way.
Engineering Staff
Jennifer Wirsing, PE
City Engineer/Deputy Director
Phone 541-269-1181 x 2247
jwirsing@coosbay.org
Stephan Stys
Engineer Administrator
Phone 541-269-1181 x 2206
sstys@coosbay.org
Rishia Latta
Environmental Specialist
Phone 541-269-1181 x 2249
rmitchell@coosbay.org
Nik Rapelje
Engineering Services Coordinator
Phone 541-269-1181 x 2221
nrapelje@coosbay.org
Jared Sylvester
Engineering Services Coordinator
Phone 541-269-1181 x 2249
jsylvester@coosbay.org
Operations Division
The Operations Division is responsible for the maintenance of the public infrastructure.
Services provided by this division include: the repair of City streets, sidewalks, storm water, street sweeping, tree service, public drainage facilities, mowing of City's property, installation of traffic control devices, traffic signals, traffic markings, fleet management and facility management. Operations Division also oversees project management and contract management of large infrastructure and facility projects, which includes securing outside resources such as grants to assist both the department and other shareholders in achieving the City's goals.

Plans, schedules & Documents
Coos Bay Transportation System Plan - Volume 1
Coos Bay Transportation System Plan - Volume 2
Utility & Service Lateral Installation Restoration Policy - 2018
Water Quality Division
Water Quality manages the wastewater treatment plants and the sanitary and storm collection systems.
GIS Services
Creating, maintaining and delivering accurate, up to date geographic information resources for the City of Coos Bay staff and its citizens.
What is GIS?
A geographic information system (GIS) integrates hardware, software, and data for capturing, managing, analyzing, and displaying all forms of geographically referenced information. It is a computer-based tool for mapping and analyzing things that exist and events that happen on earth. GIS technology integrates database operations and statistical analysis with the unique visualization and spatial analysis benefits offered by maps. These abilities distinguish GIS from other information systems and make it valuable to a wide range of public and private enterprises for explaining events, predicting outcomes, and planning strategies.
GIS Services
GIS Services is responsible for the development and maintenance of all enterprise GIS data utilized by the City. Specific responsibilities include map production, geospatial analysis, GPS data collection & processing, software/hardware configuration and web mapping application design.
External Links
Contact
Micah Lynn
GIS Coordinator
502-500-9965
mlynn@coosbay.org
Coos Bay Maps
The City of Coos Bay provides GIS maps for its citizens and staff to view and search for a variety of data. Maps are available through interactive web-based applications or as downloadable files.
Online Interactive Maps - Select the link below to access the City's web-based mapping applications.
Standard Maps - The following City maps are available for download in Adobe® pdf format.
Coos Bay Estuary Management Plan Map
Plans & Standards
The following plans and standards have been adopted.
design standards, Policies & Details
Wastewater Master Plans
Stormwater Master Plans
Sewer Lateral Regulations
Streets & transportation plans