Improving Our Community
The goal of the Public Works & Community Development Department is to work with the community in achieving and maintaining a better quality of life by providing professional guidance and coordination of all land planning and development activities, and by fairly and consistently implementing the City's regulations and policies.
Incorporated within the Public Works & Community Development Department are various City divisions including; Planning, Building Codes, Economic Development, Urban Renewal, and Codes Enforcement.

---
Get To Know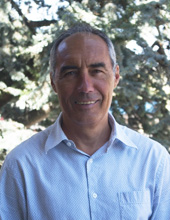 Tom Dixon
Community Development Administrator
Contact
541-269-1181 x2287
Helpful Links
× Coos Bay Municipal Codes

The Coos Bay Municipal Codes are available online.

× South Coast Development Council (SCDC)

SCDC is an economic development leader and has a goal of maintaining and improving the economic viability of the Southern Oregon Coast. SCDC works closely with groups, both local and state organizations, that offer business assistance. They offer business retention and business recruitment, workforce training, financial support, loans, grants and business seminars.
View All
FAQs
Q:

× Do I need approval to put a sign on my property?

Yes, you need approval to put a sign on your property. You need to talk to the Planning Division to make sure that what you propose is within the allowed signage for the property. You need a Building Permit for the sign's structure and attachments. If the sign is in the right of way, you need a Right of Way Use Permit.

Q:

× When can I start work?

Construction can begin when the permit is issued, and must be started within 180 days of the permit being issued. If your project takes more than six months to complete, you'll need to request an extension and schedule a progress inspection every six months until it is finished.

You must build according to the plans you submitted with your application. Any substantial change requires submitting a revised plan and may require additional fees. If you need to make changes in your building plans, please call or visit the City of Coos Bay Building Codes Division. Your permit must be available onsite throughout construction.

Q:

× Where can I go for assistance with opening a new business?

Contact the City of Coos Bay Community Development Department at 541-269-8918 for information on business license requirements, zoning, urban renewal, and façade improvement grant program. Local agencies include the Business Development Center (541-756-6866), Business Oregon (541-267-4651), Coos Curry Douglas Business Development Corp (CCD) (541-756-4101), and South Coast Development Council (SCDC) (541-266-9753).
View All
Building Codes Division
Ensuring the safety and structural integrity of buildings and other structures.
Building permits ensure that construction meets minimum building standards to ensure safe workmanship. You need a permit if you're making structural, plumbing, mechanical, or electrical changes to an existing building or if you're building something new. Permits are also required for any work in the right of way (ROW), demolition, sewer connections and repairs, curb cuts, site development, and signs.
Additional information and applications.
All electrical and plumbing permits are processed and issued by the Oregon State Building Codes Division (BCD). The Coos County BCD office is located in Coos Bay City Hall, phone is 541-266-1098, fax is 541-266-1146.
Code Enforcement Division
Fostering a healthy and attractive community
The Code Enforcement Divsion is dedicated to working in cooperation with city officials, property owners and citizens to preserve the beauty and value of property and lands as well as promoting the safety, health and general well-being of all citizens and visitors to our city. Code Enforcement provides information to the general public and to individuals affiliated with specific development projects. We investigate complaints and enforce compliance in the areas of nuisance standards such a junk and debris, including:
Accumulation of junk
Animals
Dismantled and junk vehicles
Encroaching vegetation
Personal storage on a public right-of-way
Shrubbery and vision obstructions
Signs
Substandard dwellings
Unauthorized dumping of garbage
Zoning
We rely primarily on requirements from the City's Municipal Code, which is available online. Public health and safety are priorities as we work to gain compliance with existing code and administrative rules. We aim to provide exceptional customer service by emphasizing a cooperative, problem-solving approach with professionalism and respect.
Through education and enforcement, we work with community members to:
Maintain and improve community livability
Support healthy neighborhoods
Enhance community beautification
Protect natural resources
Ensure compliance with state and local codes, policies and goals
To report a concern, please call the Community Development office at 541-269-8918.
Planning Division
Assisting the community with land use and development
The Planning Division provides a range of responsive services for the citizens of Coos Bay and the development community for matters pertaining to land development and community planning. We are the primary source for public information on development in the City. Although not all development activity necessarily requires direct involvement with the planning staff and support services, we can usually guide inquiries and questions to the right person or entity.
We implement the City's Development Code, which involves the regulatory side of land use and development activity. For example, we give information on where to build or add on to structures to ensure compliance with zoning, property setbacks, lot coverage, parking, and other regulations. This helps the City develop in a coordinated and organized manner that benefits not only individual property owners but adds to our community's vitality. The Development Code is available online as Title 17 of the Coos Bay Municipal Code.
The Planning Division is responsible for project management on land use applications that propose new or modified development in the City. This includes conducting pre-application conferences, the in-take of proposed development applications, providing public notification and information on proposed development projects, reviewing projects for compliance with the adopted Development Code, making decisions or recommendations on those projects (depending on their level of review), and scheduling and conducting public hearings. Ultimately, our purpose is to guide each project through the approval process in a timely manner when all development requirements are satisfied.
The City of Coos Bay is also a participating community in the National Flood Insurance Program since areas within the City have been subject to periodic flooding. We have adopted land use control measures to reduce flood hazards and assure that city residents will continue to benefit from the national program.
Applications
Land Use Development Review Pre-Application
Land Use Development Review Application
Design Standards
Economic Development
Partners with other public and private entities to expand and diversify our local economy
Economic Development promotes and revitalizes the Downtown and Empire Urban Renewal Districts by coordinating with the city's economic development partners to attract, retain, and promote expansion of local business opportunities, managing the façade improvement grant program, and coordinating urban renewal projects.
The goal of economic development is to create a downtown that is a quality of life asset for the entire community, bringing unique spaces, recreation, excitement, history, social opportunities and cultural resources to all residents and visitors.