Improving Our Community
The goal of the Public Works & Community Development Department is to work with the community in achieving and maintaining a better quality of life by providing professional guidance and coordination of all land planning and development activities, and by fairly and consistently implementing the City's regulations and policies.
Incorporated within the Public Works & Community Development Department are various City divisions including; Planning, Building Codes, Economic Development, Urban Renewal, and Codes Enforcement.

---
Get To Know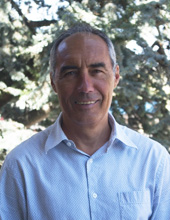 Tom Dixon
Community Development Administrator
Contact
541-269-1181 x2287
Helpful Links
× Business Development Center

The Business Development Center is operated by the Oregon International Port of Coos Bay and Southwestern Oregon Community College. The Center assists new and existing businesses, small business management program, workshops, and offers free, confidential business counseling. The Center is utilized as a business incubator for those who are striving to start their own business or need assistance in taking their business to the next level.

× Egyptian Theatre

The historic Egyptian Theatre is a vibrant entertainment complex operated for the benefit of the greater Coos Bay Area community. The non-profit Egyptian Theatre Preservation Association (ETPA) , in cooperation with the city's Urban Renewal Agency, works to preserve, restore and operate the Egyptian on behalf of the city and the community. The theatre plays current and classic movies and hosts community events. A superb example of the Egyptian Revival style popular in the 1920's, the Egyptian Theatre remains much as it did in 1925. The operational Wurlitzer Hope-Jones Unit Orchestra organ is the only theater organ in the state of Oregon that is still in use at the theater where it was originally installed. Due to the Theatre's historical significance, the Egyptian Theatre was entered into the National Register of Historic Places on May 24, 2010.

× Coos Bay Municipal Codes

The Coos Bay Municipal Codes are available online.
View All
FAQs
Q:

× What are my property setbacks?

Setbacks for buildings and structures are determined by the zoning district in which development is occurring, the type of structure, and the number of floors. The City of Coos Bay Municipal Code, Chapter 17.150, outlines the requirements for yards and setbacks. General requirements for yards is 10 feet for street frontage and 5 feet from the property line for the interior side and rear. Side and rear yards must also have an additional foot for each story or part story above the first story of any building. There are additional requirements for vision clearance and vehicular access, and exceptions for accessory buildings and specific lots.

Q:

× How do I report a zoning violation?

Zoning violations can result when an activity or use occurs on a property that is contrary to the limitations or regulations in a zoning district. If you suspect a zoning violation is occurring and want to report it, please contact the Planning Division at 541-269-8918. We'll need to know the address of the property involved, the alleged nature of the violation, when the violation occurs (if it is not constant or in the same place), and how long it has been going on. The better information way receive, the sooner a response can usually occur.

Q:

× Are property boundary lines shown on GIS maps accurate?

The property boundary lines shown on GIS maps are within a few feet of the actual boundary, but are not exactly accurate due to the nature of GIS. GIS is intended to be a graphical representation only and by no means an official survey or legal interpretation thereof. The City of Coos Bay provides this data in good faith and makes no warranties, guarantees or representations of any kind, either expressed or implied, as to the content, accuracy, completeness or reliability of this data.
View All
Building Codes Division
Ensuring the safety and structural integrity of buildings and other structures.
Building permits ensure that construction meets minimum building standards to ensure safe workmanship. You need a permit if you're making structural, plumbing, mechanical, or electrical changes to an existing building or if you're building something new. Permits are also required for any work in the right of way (ROW), demolition, sewer connections and repairs, curb cuts, site development, and signs.
Additional information and applications.
All electrical and plumbing permits are processed and issued by the Oregon State Building Codes Division (BCD). The Coos County BCD office is located in Coos Bay City Hall, phone is 541-266-1098, fax is 541-266-1146.
Code Enforcement Division
Fostering a healthy and attractive community
The Code Enforcement Divsion is dedicated to working in cooperation with city officials, property owners and citizens to preserve the beauty and value of property and lands as well as promoting the safety, health and general well-being of all citizens and visitors to our city. Code Enforcement provides information to the general public and to individuals affiliated with specific development projects. We investigate complaints and enforce compliance in the areas of nuisance standards such a junk and debris, including:
Accumulation of junk
Animals
Dismantled and junk vehicles
Encroaching vegetation
Personal storage on a public right-of-way
Shrubbery and vision obstructions
Signs
Substandard dwellings
Unauthorized dumping of garbage
Zoning
We rely primarily on requirements from the City's Municipal Code, which is available online. Public health and safety are priorities as we work to gain compliance with existing code and administrative rules. We aim to provide exceptional customer service by emphasizing a cooperative, problem-solving approach with professionalism and respect.
Through education and enforcement, we work with community members to:
Maintain and improve community livability
Support healthy neighborhoods
Enhance community beautification
Protect natural resources
Ensure compliance with state and local codes, policies and goals
To report a concern, please call the Community Development office at 541-269-8918.
Planning Division
Assisting the community with land use and development
The Planning Division provides a range of responsive services for the citizens of Coos Bay and the development community for matters pertaining to land development and community planning. We are the primary source for public information on development in the City. Although not all development activity necessarily requires direct involvement with the planning staff and support services, we can usually guide inquiries and questions to the right person or entity.
We implement the City's Development Code, which involves the regulatory side of land use and development activity. For example, we give information on where to build or add on to structures to ensure compliance with zoning, property setbacks, lot coverage, parking, and other regulations. This helps the City develop in a coordinated and organized manner that benefits not only individual property owners but adds to our community's vitality. The Development Code is available online as Title 17 of the Coos Bay Municipal Code.
The Planning Division is responsible for project management on land use applications that propose new or modified development in the City. This includes conducting pre-application conferences, the in-take of proposed development applications, providing public notification and information on proposed development projects, reviewing projects for compliance with the adopted Development Code, making decisions or recommendations on those projects (depending on their level of review), and scheduling and conducting public hearings. Ultimately, our purpose is to guide each project through the approval process in a timely manner when all development requirements are satisfied.
The City of Coos Bay is also a participating community in the National Flood Insurance Program since areas within the City have been subject to periodic flooding. We have adopted land use control measures to reduce flood hazards and assure that city residents will continue to benefit from the national program.
Applications
Land Use Development Review Pre-Application
Land Use Development Review Application
Design Standards
Economic Development
Partners with other public and private entities to expand and diversify our local economy
Economic Development promotes and revitalizes the Downtown and Empire Urban Renewal Districts by coordinating with the city's economic development partners to attract, retain, and promote expansion of local business opportunities, managing the façade improvement grant program, and coordinating urban renewal projects.
The goal of economic development is to create a downtown that is a quality of life asset for the entire community, bringing unique spaces, recreation, excitement, history, social opportunities and cultural resources to all residents and visitors.