Ready and willing to serve you
The City of Coos Bay operates on a Council/Manager form of government with a Mayor and six Councilors, all volunteer positions, elected by the citizens.
This section of the website is designed to assist our community in finding the information you need fast. We have included contact information for sources outside our site as well as city staff. Here you will find forms, regulations, information on projects as well as information on meeting agendas and minutes for the councils, boards and committes that serve our community.
If you can't find it, let us know!
---
FAQs
Q:

× Who is responsible for the improved and unimproved right of way next to my house?

The property owner is responsible for the maintenance of the improved and/or unimproved right of way adjacent to the property. The right of way must be maintained so that vegetation in not overgrown and causing a vision clearance issue, and sidewalks must be maintained and in good repair and safe condition. See Coos Bay Municipal Code Section 12.

Q:

× What is allowed in a burn barrel?

Wood, paper, cardboard, and yard trimmings can be burned in a burn barrel. Material must be dry before being burned.

The burn barrel should be at least 15 feet from structures and clear of grass and brush. It should be covered with a screen covering with holes no larger than 1/4 inch.

Q:

× What GIS data is available?

GIS Services provides data in various formats. Overlay maps of individual properties are available to the public and can be generated upon request. Overlay maps can include layers such as property lines, zoning designations, building footprints, City utilities, topography and satellite imagery. Raw GIS data files are available in various formats including; ESRI shapefiles, geodatabases and TIFF (*.tif) raster images. Please contact GIS Services at 541-269-1181 Ext. 2258 or by emailing Micah Lynn, GIS Coordinator, at mlynn@coosbay.org for further information.
View All
Mayor and City Council
Like most cities in Oregon, the City of Coos Bay utilizes the "Council-Manager" form of government. Under this system, the City Council sets policies which are then implemented by the City Manager who is selected and serves at the pleasure of the Council.
City Council Documents
Joe Benetti Mayor
Joe Benetti was elected as Mayor in November 2016. He was born and raised in Reno, Nevada, and he moved to Coos Bay in 1979 and started Benetti's Italian Restaurant. After 38 years Joe sold the restaurant and semi-retired.
His love of the Bay Area prompted him to become involved in his community. He wanted to give back to a community that has been so good to him. Over the years, Joe served three terms as mayor of the City of Coos Bay, and twelve years as City Councilor. After several years out of city government, Joe successfully ran for the mayor's spot again in November 2016. He has served on numerous other committees. Currently, Joe is a director on the Oregon Pacific Bank Board. He serves on the Southwest Oregon Regional Airport Commission. He is a member of Coos County Urban Renewal, Coos County Tourism Advisory Committee, and Southwestern Oregon Workforce Investment Board.
Term Expires 11/2022
Lucinda DiNovo Councilor
Lucinda DiNovo was elected to the City Council in 2016. She's lived in the Bay Area for the last 26 years. Lucinda began her career in the hospitality and gaming industry 25 years ago, and she is the Director of Sales for the Mill Casino • Hotel & RV Park in Coos Bay, Oregon.
Councilor DiNovo has a degree in Business Management and Marketing from Oregon State University. She was appointed to the Oregon Tourism Commission in 2019. She is past President of the Bay Area Chamber of Commerce and has served on numerous boards including the Oregon Restaurant and Lodging Association, Board of Trustees for the Coos History Museum, City of Coos Bay Budget Committee and the Advisory Committee for the International Port of Coos Bay.
Councilor DiNovo has a passion for a collaborative process and giving back to her community through service. She enjoys the outdoors and sharing her love and knowledge of the wonders of Oregon's Adventure Coast.
Term Expires 11/2024
Drew Farmer Councilor
Drew Farmer was elected to the City Council in 2016. He has lived in Coos Bay off and on since his birth.
After he graduated from high school, he joined the U.S. Navy as a Personnel Specialist. Following an honorable discharge at the expiration of his contract, he returned home for a year to attend SWOCC before moving on to Portland State University where he obtained a Bachelor's of Science in Sociology with a minor in Psychology. Returning home once again, he has been employed previously as an Executive Assistant at Chuck Bracelin Transportation, as an Employment Specialist with the Working Wonders non-profit, and is currently the director of Bay Area Enterprises.
His previous board experience includes sitting on the board for the Shama House non-profit, as the treasurer of the city's Library Board, and on the Urban Renewal Advisory Committee.
Term Expires 11/2024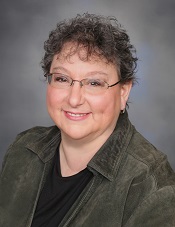 Stephanie Kilmer Councilor
Stephanie Kilmer was elected to the Council in November 2016. She is a life-long resident of Coos Bay residing here with her husband and three children since graduating from Oregon State University with a Bachelor of Science Degree in Communications. Councilor Kilmer returned to Coos Bay to pursue a career in broadcasting. She held numerous positions at KCBY TV before leaving the industry to work in the billing office of Bay Cities Ambulance (previously owned by her parents). A year later, she began working for KDCQ FM (K-DOCK Radio) where she is currently the General Manager.
Councilor Kilmer has been involved in a variety of boards and committees. She is currently serving on the Coos Bay Downtown Association (CBDA) and Coos Bay-North Bend Rotary Boards. She also serves as the Secretary of the CBDA Foundation Board, and she is a board member of the Southwestern Alumni Association. She serves on several committees including the Coos County Relay for Life, Bay Area Fun Festival, Cruz The Coos, and MHS Media Advisory committee. She has also served as President of the Rotary Club and Bay Area Jaycees.
Term Expires 11/2024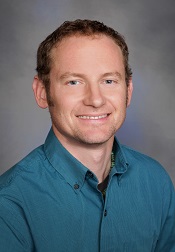 Carmen Matthews Councilor
Carmen Matthews was elected to Council in November 2018. Growing up in Coos Bay, Carmen has deep roots in the area. He graduated from Marshfield High School and Southwestern Community College and now owns and operates the 7 Devils Brewing Co. located in downtown. Councilor Matthews has served on the Parks Commission for many years and is now excited to bring his energy to the city Council. A passion for volunteering has allowed him to connect with a large portion of the community he loves so much. He is a past president for the Oregon Coast Music Association, and is a founding member of the local Chapter of the Surfrider Foundation.
Term Expires 11/2022
Rob Miles Council President
Rob Miles was elected to the City Council in 2018. He was born and raised in Coos Bay, graduating from Marshfield High School in 1985. After high school, he worked and attended college classes in Portland and Seattle. When his twin sons were born in 1993, he returned to Coos Bay because he believed then, as he does now, that it was an ideal place to raise a family. For the past 24 years he has been married to the love of his life Dena, and they have raised a blended family that includes his daughter Olivia, twin sons Jordan and Trevor, and youngest son Derek.
Rob worked at Weyerhaeuser CBX Sawmill for several years until the plant closed in the late 1990s. Following the mill closure, he attended Southwestern Oregon Community College and Linfield College studying Business Management. For the past 21 years he has worked for the Boys & Girls Club of Southwestern Oregon, working his way up to his current role in charge of Resource Development.
Term Expires 11/2022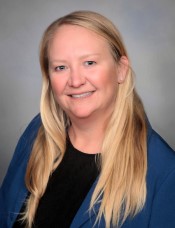 Sara Stephens Councilor
Sara Stephens was appointed to the Coos Bay City Council August 17, 2021. She has lived in the Bay Area for the last eight years. Sara began her career in social services 20 years ago and she is currently the Executive Director for the South Coast Regional Early Learning Hub. Stephens went to college at Carroll College in Helena, Montana, and spent a semester in Rome, Italy. She is involved in numerous boards and committees including serving as the current board chair for the United Way of Southwestern Oregon, as a member of the Board of Trustees for the Coos History Museum and Maritime Collection, and recently served as a member on the City of Coos Bay Budget Committee.
Term Expires 11/2022
City Goals
Goal 1. Working well together and working with key partners
Maintain focus on regionalism in our efforts to address a range of issues and opportunities.
Maintain a strong emphasis on beautification of our community.
Goal 2. City's Water Quality Infrastructure
Take over the day-to-day operations and maintenance of the City's wastewater utility.
Improve the Eastside sludge lagoon access road.
Complete engineering designs for the necessary capital improvements of Wastewater Treatment Plant 1 as identified in the WWTP1 Facility Plan (completed in 2011) and as amended by the Facility Plan Amendment (completed in 2018).
Upgrade, replace or design the following Pump Stations:

Replace Pump Station #6 (S 5th Street & Kruse Avenue).
Replace Pump Station #9 (Montana Avenue near Southwest Boulevard).
Upgrade Pump Station #12 (2900 Block of Ocean Boulevard).
Upgrade Pump Station #13 (2300 Block of Ocean Boulevard).
Initiate the design process for Pump Station 27 (Timber Cove Housing Development).

Evaluate current and potential policies aimed at improving and maintaining privately-owned business and residential sewer laterals which connect to the wastewater utility. Policies to be evaluated could include but are not limited to:

An ordinance for the Council's consideration which if adopted would require sewer lateral inspections and the completion of necessary repairs prior to the transfer of property within City limits.
An ordinance for the Council's consideration which if adopted would require commercial businesses to limit fats, oils, and grease from entering into the City's collection system.
Goal 3. City's Streets, Sidewalks, Parking Lots & Street Light Infrastructure
City Streets:

Complete the capital road revitalization project on 4th Street, between Commercial Avenue and Donnelly Avenue.
Stabilize the slope east of Koosbay Blvd between Nutwood Avenue and Pine Drive.
Develop design plans to improve the Newmark Avenue / Empire Boulevard intersection
Develop a five-year rolling street maintenance and improvement plan.
Beginning FYE22, provide the Council an annual report listing street maintenance and improvement projects completed, accounting for funds used and list the planned projects for the upcoming fiscal year.
Work with the Coos Bay Downtown Association to evaluate possible changes to established parking restrictions and additional signage opportunities.

City Sidewalks:

Using URA funds, continue to replace sections of sidewalks damaged by street trees.
Explore updating and increasing street furniture (benches & trash receptacles).

City Parking Lots:

Develop a parking lot on the property formerly known as the Lockhart building located at S 3rd St. and Central Ave.
Develop a parking lot on the property formerly used as a scrap yard located on Front Street between Cedar Avenue and Date Avenue.
Redevelop City's parking lot at the northwest corner of S 2nd Street and Curtis Avenue.
Redevelop City's parking lot at the northeast corner of S 2nd Street and Curtis Avenue.
Explore updating / replacing the shared trash enclosure in the parking lot at the 200 block of S Broadway Avenue.
Explore opportunities to install a shared trash enclosure in the parking lot at the 100 block of N 2nd Street.
Explore potential maintenance and capital improvement funding options for city owned parking lots.

Street Lights:

Convert all streetlamps to LED technology.
Draft a Street Light policy to establish uniform standards for the placement of streetlights in the City for the Council's consideration.
4. Facilities
Build a New Library facility in John Topits Park near Norman Avenue.

Undertake the necessary steps to secure project funding from federal, state, granting organizations, donations along with placing a general obligation bond request before the voters.
Undertake the process to include the new library site into the Empire Urban Renewal District.
Undertake a Traffic Impact Analysis to determine potential required improvements to the Newmark Avenue / Norman Street intersection.
Undertake the necessary steps to amend zoning regulations to allow the library use at the location.

Begin a long-range planning process / needs assessment to relocate the City Shops facility to a new location outside of the tsunami inundation zone.
Begin a long-range planning process / needs assessment to replace the Empire Fire Station.
5. Economic Development
Explore Urban Growth Boundary (UGB) and its relationship to possible annexation opportunities.
Undertake the process to increase the maximum intendedness of the Empire Urban Renewal District with the goal of undertaking needed economic development and capital improvement projects in the district.
Explore the benefits of a URA loan program as a tool towards incentivizing redevelopment within the districts.
Complete the Front Street Blueprint planning process and consider implementation strategies for identified key improvements.
Evaluate existing zoning, design standards, parking district, Hollering Place Master Plan, etc. as applied to the Empire area and consider possible changes to encourage and incentive investment, development and redevelopment in the Empire area.
6. Increasing Housing Supply and Addressing Homelessness
Though an agreement with the County, mitigate the contamination, debris and trash on the site of the former Englewood School property to allow for the transfer of the property to ORCCA for supported multi-family housing development.
Encourage the development of upper floor housing in vacant and/or underdeveloped upper floor buildings in the Downtown and Empire URA Districts.
Through the Homeless Work Group evaluate examples of potential policy approaches aimed at addressing issues related to homelessness in our community.
7. Communication Between the City and Our Citizens
Consider adoption of a smart phone app designed to let citizens report issues and receive notifications from the City.
Update the City's website to make it more user friendly, informative, and searchable.
Increase the use of social media, the city's weekly digital newsletter (Friday Update), the livestreaming of public meetings.
Increase the distribution list for the city's Friday Update.
8. Parks
Resurface the Mingus Park Pool tank.
Seek funding to undertake needed improvement projects at Mingus Park to include dredging Mingus pond, installing fishing piers, enhancing the park trails, replacing the park restroom facility and improvements to the children's play area.
Consider development of vacant lot in the 100 block of Fulton Avenue into a park.
Consider addition of athletic/sports fields.
Undertake an update to the 2013 Park's Master Plan.
9. Public Safety
Promote the opportunity for reserve officers in the police department and volunteer fire fighters.
Promote the goal of 1,200 homes in Coos Bay becoming "two weeks ready" in preparation for disaster.
Planning Commission
The Planning Commission functions primarily as a comprehensive planning body by proposing policy and legislation to the city council and by implementing regulations relating to the growth and development of the community.
The Planning Commission is a seven-member citizen advisory board appointed by the City Council. The Planning Commission is also the decision-making authority for some land use applications. The Planning Commission holds public meetings the second Tuesday of each month at City Hall.
Agendas & Minutes - April 2020 to current
Agendas & Minutes - March 2020 & prior
| | |
| --- | --- |
| MEMBERS | TERM ENDING |
| Patrick Terry | 12/31/2023 |
| Jim Berg | 12/31/2025 |
| Bill Davis | 12/31/2022 |
| Amy Aguirre - Chair | 12/31/2022 |
| Jeff Marineau | 12/31/2025 |
| Josh Stevens | 12/31/2023 |
| Rex Miller | 12/31/2023 |