Endless Adventure Awaits. No Matter What You're Looking For...
We have it all! Take a Historic Walking Tour of Coos Bay or Tour the Dunes. Visit downtown's Coos Art Museum for world class exhibits. Enjoy the nationally acclaimed Oregon Coast Music Festival in July. Visit the annual holiday lights display at nearby Shore Acres State Park in December. Coos Bay's downtown farmer's market on Wednesdays is very popular. With the ocean just a few miles away, the Bay, and abundant coastal rivers and forests, you can enjoy great fishing and a wide variety of outdoor activities.
For more information, call the Visitor Information Center at (541) 269-0215 or stop by the facility at 50 Central Avenue across from the Boardwalk and City Docks. Also, available as a resource is the constantly updated Oregons Adventure Coast website at http://www.oregonsadventurecoast.com/ which will provide ideas for fun things to do, shopping information, walking tours, adventure itineraries, and many other things.
Summer hours of operation are Monday - Friday, 9:00 a.m. - 5:00 p.m., Saturday and Sunday from 10:00 a.m. - 2:00 p.m. Winter hours of operation are the same with the exception of no hours on Sunday.
---
Weather
Tonight Showers - 43ºF
Friday Showers Likely then Partly Sunny - 53ºF
Friday Night Mostly Cloudy - 36ºF
Saturday Chance Rain - 55ºF
Saturday Night Rain - 44ºF
Helpful Links
× Mingus Park Pool

Mingus Park Pool, located on the east side of Mingus Park, is open year-round for different types of swimming. The Lap Swim Program goes all year, and there are summer programs for children to learn how to swim and for families to come and have fun together. It is also the pool for the local high school team and for the Gold Coast Swim team. The pool is 25 yards by 45 feet, 6 lanes,3.5-8 feet in depth and is heated to 81 to 83 degrees F or 27-28 degrees C.

× Bandon Dunes Golf Resort

Bandon Dunes Golf Resort is a internationally known destination that offers five distinctly different courses, a pro shop, lodge and restaurant, cabins, and a pub featuring breathtaking views of the ocean, forest, and dunes.

× Coos Art Museum

The Coos Art Museum has been the cultural hub of Oregon's scenic South Coast since 1950. The Museum houses the large Maggie Karl Gallery, the Perkins Room Gallery and the Alcove Gallery along with the Rental/Sales Gallery on the main floor. On the 2nd floor, via either the Art Deco staircase or the ADA-compliant elevator, is the Mable Hansen Gallery and the spacious Uno Richter Atrium Gallery, complete with exposed brick walls and arched ceiling. The meseum has a reputation for high quality exhibits and educational programs.
View All
Why Visit?
Plenty to do, relaxed atmosphere
The natural scenic beauty of the bay, rivers, lakes, and dunes provide a peaceful lifestyle and hours of recreational activities. The city is within 20 minutes of the Pacific Ocean, hiking, fishing, beachcombing, picnicking, and camping.
Visit downtown's Coos Art Museum for world class exhibits. Enjoy the nationally acclaimed Oregon Coast Music Festival in July. Visit the annual holiday lights display with over 200,000 lights at nearby Shore Acres State Park in December. Coos Bay's downtown farmer's market on Wednesdays is popular with residents and visitors from March through October. With the ocean just a few miles away, the Bay, and abundant coastal rivers and forests, residents enjoy great fishing and a wide variety of outdoor activities.
Golf
A combination of great weather and scenic beauty make the Bay Area a golfer's paradise.
There are golf courses ranging from family owned to nationally known courses, each providing a unique experience.
Bandon Dunes Golf Resort is a nationally known course and offers three unique courses, a pro shop, lodge and restaurant, cabins, and a pub featuring breathtaking views of the ocean, forest, and dunes.
Bandon Crossings is a new course designed around the natural contours of sand dunes, over streams and into open coast forest.
Coos Golf Club is five miles south of Coos Bay along Hwy. 101 (milepost 243.5) on Coos Sumner Lane. Formerly known as Coos Country Club, the course has offered spectacular golf on the Southern Oregon coast since 1923. The course is open year-round and is a semi‐private course open to the public with golf pro and driving range.
Sunset Bay Golf Course in located three miles south of the community of Charleston adjoining Sunset Bay State Park. This is a family-friendly course in a natural valley setting adjacent to camping, picnicking and the beach.



Festivals and Events
Numerous community activities and celebrations throughout the year
Coos Bay and the surrounding area has many community gatherings to enjoy with family, friends, and visitors. Additional events held in Bandon, Charleston, Coquille, Lakeside and North Bend offer an even wider option for residents to enjoy. A list of festivals and events is available at www.oregonsadventurecoast.com with a brief list as follows:
Farmer's Market, downtown Coos Bay every Wednesday from May through October
Wine Walk, downtown Coos Bay the first Friday of each month
Charleston Crab Feed, February
Jazz Festival, March
Empire Clamboree, June
4th of July in Mingus Park
Oregon Coast Music Festival, July
North Bend July Jubilee
Coos County Fair, July
Charleston Seafood Festival, August
Blackberry Arts Festival, August
Bay Area Fun Festival, September
Prefontaine Run, September
Bandon Cranberry Festival, September
Shore Acres Holiday Lights, Thanksgiving through New Years Eve
Museums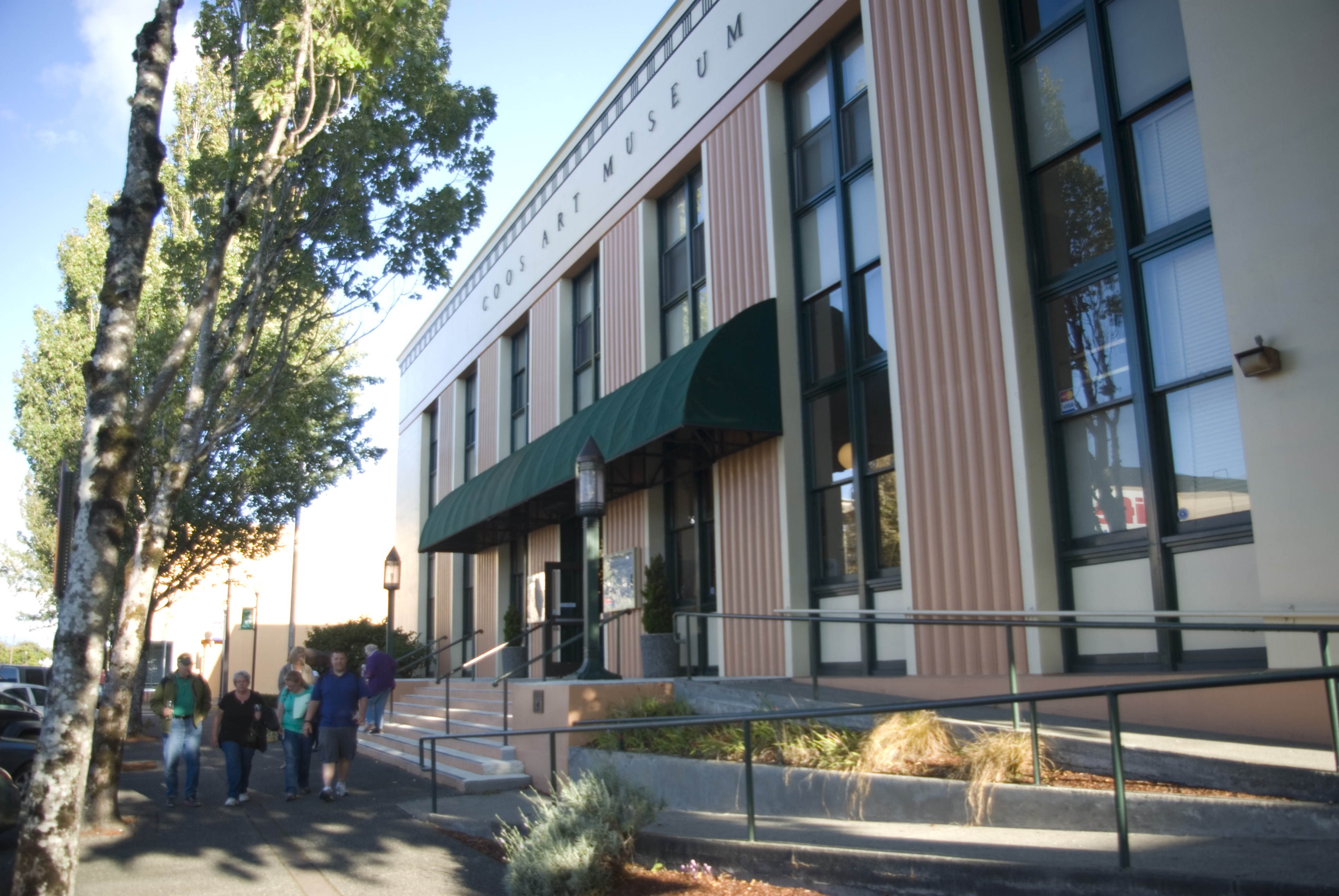 The Coos Art Museum is located in downtown Coos Bay in the former city post office. The permanent collection includes contemporary American prints and Northwest art, in addition to changing and permanent exhibitions. Several galleries display local artists. The Steve Prefontaine Memorial Collection is located on the 2nd floor.
www.coosart.org
235 Anderson Avenue, Coos Bay OR 97420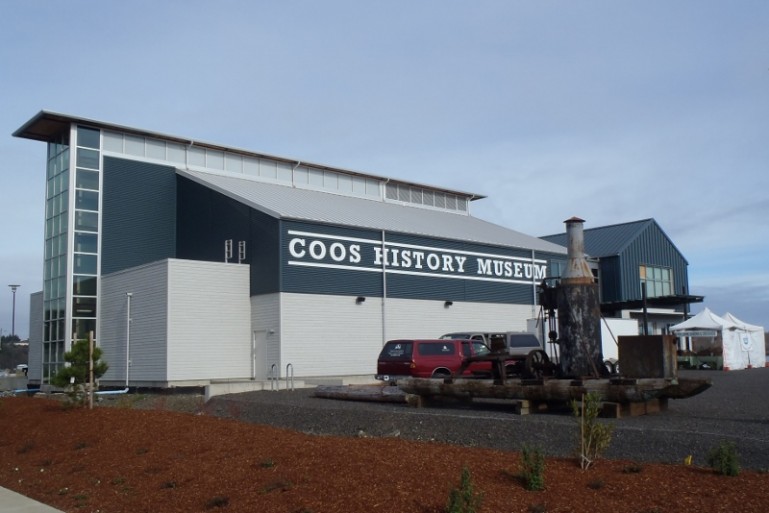 The Coos Historical and Maritime Museum New History Center serves to enhance the intellectual, civic, and cultural life of Oregon's South Coast by facilitating awareness of local history. The museum's displays transport visitors back in time to Coos and Coquille Indians' culture and the legacy of the region's first settlers. The building on highway 101 opened in 2014 with a vibrant, state-of-the-art, purpose-built waterfront facility that showcases the exhibits and provides meeting and event space.
www.cooshistory.org
1210 N Front Street, Coos Bay OR 97420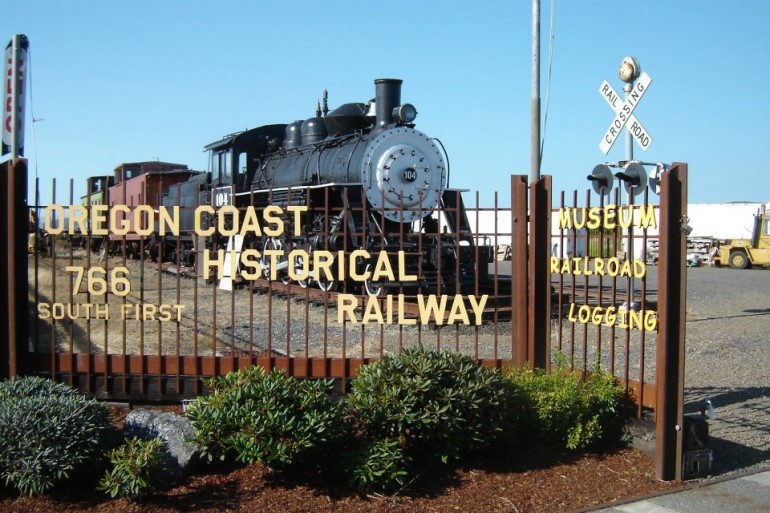 The Oregon Coast Historic Railway preserves an important part of the region's history by providing a place to restore and display vintage railroad and logging equipment. Along with several locomotives, engines, cars and cabooses, the museum has other equipment, large artifacts, hundreds of photographs, newspaper articles and other material in the museum and gift shop. The museum's signature piece is a restored 1922 Baldwin steam locomotive that worked in the region's forests, and sawmill and logging equipment.
www.orcorail.org
766 S 1st Street, Coos Bay OR 97420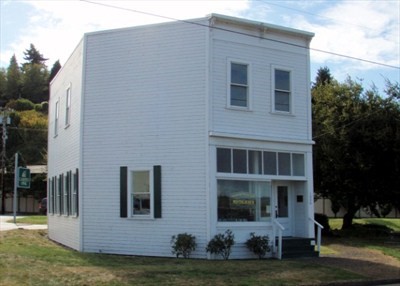 The Marshfield Sun Printing Museum is a throwback to the old days when an ink-stained newspaper editor could write the story, edit it, set the type, and print the page. You can see the old press which is still operational and look at vintage issues of the Sun. It features original equipment of The Sun Newspaper (1891 –1944) and exhibits on printing and local history. The museum is located on the historic Front Street and is near the Coos History Museum. The museum is open on Tuesday through Saturday afternoons (1pm - 4pm) from Memorial Day to Labor Day. Call 541-266-0901 or 541-267-3762 for more information or to schedule a tour. The museum is located next to the Coos Historical and Maritime Museum.
1049 N Front Street, Coos Bay OR 97420
Climate
Temperate marine climate is pleasant and comfortable year-round
Coos Bay enjoys a mild marine climate resulting from the moderating influences of the Pacific Ocean and from the rainfall induced by the Coast Range. The majority of our rain falls between November and January for an average annual rainfall of 64 inches. The temperature averages in the mid 50s, with August and September ranking as the warmest months. Winters are mild with occasional light freezes and rare snow. Spring brings growth and blooms, with numerous rhododendrons leading into summer. Summer is bright and filled with sunshine, with long days perfect for boating, hiking and other outdoor pursuits. Fall has cooler temperatures, with changing leaves highlighted against numerous conifers.
Transportation
Planes, trains, automobiles and ships
Highway System
US Highway 101 follows the entire coast of Oregon and flows through the City of Coos Bay. The area is linked to Interstate 5 via state highways 42 (Coos Bay to Roseburg), 38 (Reedsport to I‐5 at Curtin) and 126 (Florence to Eugene).
Air Service
The Bay Area and Coos County are served by Southwest Oregon Regional Airport and include Air Carriers, Executive Aircraft Accommodations, and Shipping Facilities. SkyWest provides four flights daily to Portland, with additional flights to San Francisco beginning the spring of 2008. Airport services and flight information may be obtained from the website www.flyoth.com airport business park provides an ideal environment for business startups.
Port District
The Oregon International Port of Coos Bay is the public port authority for the Bay Area and is Oregon's second busiest maritime port. As "Oregon's Gateway", the port actively seeks ways to promote maritime trade and transportation, and the seafood industry. The Port is a one of the area's greatest assets and is an important part of the city's economic health.
Rail Service
The Port of Coos Bay finalized acquisition of the rail line in March 2009 after Central Oregon and Pacific Railroad (CORP) discontinued service in September 2007. The Port has successfully obtained funding to repair the line and it is anticipated rail service will begin late summer 2011. Rail service is vital for the economy of southern Oregon. More information on the rail line is available on the Port's website www.portofcoosbay.com.
Public Transit
Public transportation is provided by Coos County Area Transit (CCAT), a non‐profit organization. Other transportation includes Yellow Cab Taxi Company and Enterprise Rent a Car.
State Parks
Three jewels of the South Coast showcase magnificent views and spectacular gardens
A trio of state parks are located just 13 miles southwest of Coos Bay: Sunset Bay State Park, Shore Acres State Park, and Cape Arago State Park.
Sunset Bay State Park offers extensive picnic and overnight camping facilities, with a spectacular half-moon bay boasting shallow swimming areas and sandy beaches.
Shore Acres State Park features the luxurious gardens from the original estate of pioneer lumberman and shipbuilder Louis J. Simpson. A fully enclosed observation building now occupies the site of Simpson's mansions, offering spectacular view of rugged seascapes, towering storm waves, and glimpses of migrating whales from December through June. The extensive gardens are home to carefully curated plants from around the world, featuring stunning seasonal blooms and a holiday light display from Thanksgiving to New Year's Eve. Shore Acres Holiday Lights has over 300,000 holiday lights with numerous light sculptures and 30 large trees decorated by community groups, including one by the City of Coos Bay.
One mile to the south, Cape Arago State Park has outstanding overlooks, hiking trails, picnic tables, and excellent opportunities for viewing tidepools life and marine mammals (whales, seals, and sea lions).
A hiking trail, which is part of the Coast Trail, connects the three parks.
Find Us
Midway between San Francisco and Seattle on scenic Highway 101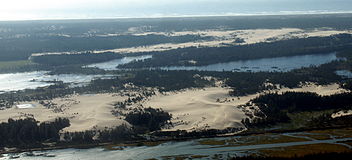 The Coos Bay, North Bend, Charleston area is an all season destination, with sporting opportunities, from fishing to tackling the Oregon Sand Dunes. Explore our bay beaches, hiking trails, and beauty of our parks.
The City of Coos Bay is located on the Pacific Coast Highway, US 101, midway between San Francisco, CA and Seattle, WA, on Oregon's south coast. "Oregon's Bay Area", Coos Bay, shares a position on the Bay with the City of North Bend and the unincorporated village of Charleston. The Bay, with its sloughs and inlets, is the largest coastal estuary in the state and is the largest deep‐draft maritime commerce center between the Columbia River and San Francisco Bay.
Map of Coos Bay