Dedicated, Public, Community - Your Library
The Coos Bay Public Library exists to provide library materials and services, and guidance to those materials and services, from which Coos County residents may choose in meeting their informational, educational, cultural and recreational needs.
The library is dedicated to earning the public trust through continual responsiveness to citizen expectations, by treating each patron with courtesy and respect, by acting with responsibility and integrity in all aspects of library operation, and by exhibiting a true commitment to the concept of public service at all times.
The library has its own website, please visit www.coosbaylibrary.org
---
Get To Know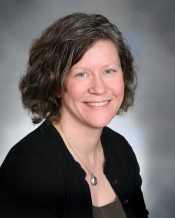 Samantha (Sami) Pierson
Library Director
Contact
541-269-1101
About
The Coos Bay Public Library was established in 1910 through the efforts of dedicated citizens and a grant from the Andrew Carnegie Foundation.
The current facility was built in 1965 with an expansion and remodel done in 1998. The library is a storehouse of knowledge as well as a place where people of all ages and from all walks of life search out answers, sharpen their talents, and stretch their imaginations. A variety of programs are offered from children's programs, senior film day, guest author and artist presentations, art displays, public internet access, and computer classes.
The library upholds the principles of intellectual freedom and the public's right to know by providing all members of the community with free, open and equal access to ideas and information which reflects the multiplicity of viewpoints on which a democratic society depends.
The library will provide its services by whatever means required to meet the diverse needs of all its constituents without regard to age, gender, religion, background, economic status, ability, interests, lifestyle, occupation, cultural heritage or social values.
Library Board
The Board has powers and duties which are assigned or delegated to it by the Charter, ordinances, or resolutions of the City of Coos Bay.
The Board meets the third Wednesday of each month. ORDINANCE
| | |
| --- | --- |
| MEMBERS | TERM ENDING |
| Gina Sutherland | 06/30/2025 |
| Janice Langlinais | 06/30/2025 |
| Ida Jo Gates | 06/30/2026 |
| Jenni DeLeon | 06/30/2026 |
| Bob More | 06/30/2023 |
| James Moore | 06/30/2024 |
| Peggy Christensen | 06/30/2023 |
| Rob Miles [Council Rep.] | |