New Structures at Waste Treatment Plant February 07, 2018
There are several new structures at the Wastewater Treatment Plant No. 2 project. These structures are the Headworks which pumps the wastewater through the plant; Control Building which will be where the operators work and perform testing in the laboratory; an Electrical Building where the computer systems will be housed; and a Pump Station for the Waste Activated Sludge (WAS) to be transferred to Plant 1 for further treatment. Over the next few weeks, you will see the roofing installed on these structures that are green in color. With the roofs installed the structural portion of the project is nearly completed and work can commence on the interiors. Once the work on the interiors begins, you may not see as much construction, but there is still a lot to be completed in the next six months for the plant to be operational.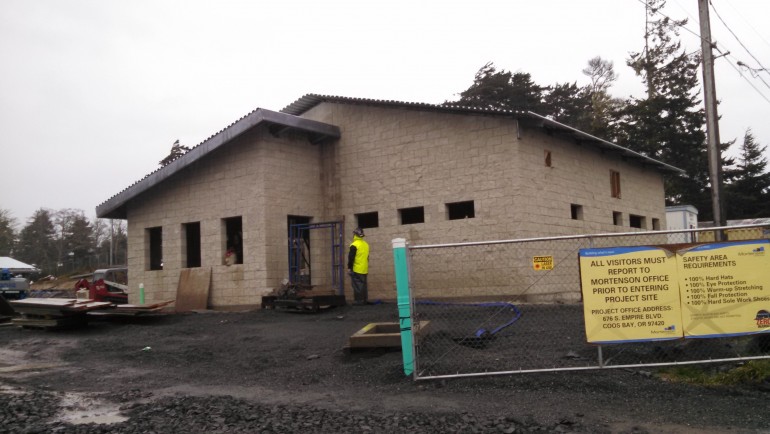 The new Control Building.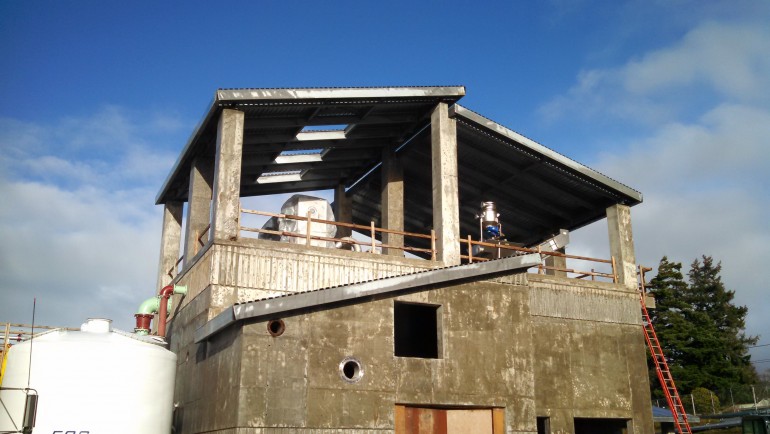 The tallest structure on site, the Headworks.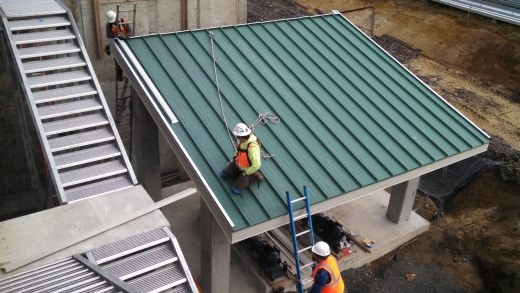 The roof of the Waste Activated Sludge (WAS) Pump Station viewed from the Headworks.